Situation & Challenge
Lux wanted to create digital trial for body wash & make its experience close to the brand offering.
Lux wanted to make its Body wash soft launch to be effective with two pronged approach: Awareness and trial.
Strategy
To create a digital pop-up store that takes you to a eternal body wash tour.
Devising a consumer journey that is short and more actionable.
CREATIVE IDEA
An experience that is immersive yet simple that brings out the premium body wash feels.
Understanding the key value and RTB of the BW range, we crafted an immersive design that not only established the functional and emotional appeal of the product but also ensured that consumers stayed and engaged with the website. Creating an online experience for the consumer eventually leads to conversions.
Execution strategy
Facebook, converting the audience towards the digital pop-up store.
Used single minded, immersive short form content for discovery audience which redirected them to online retail.
Website, to create an immersive experience.
An experiential design targeted to not only replace but raise the standard of the consumers offline experience thereby leading to better engagement and conversions.
Data mining to optimize conversions.
Effective use of data using FB Pixles, Google Analytics, buying numbers to serve consumers with the right e-commerce bundles in order to maximize conversions.
SOCIAL MEDIA / FILM & VIDEO / WEBSITE
Creating an immersive digital store to create trial for bodywash.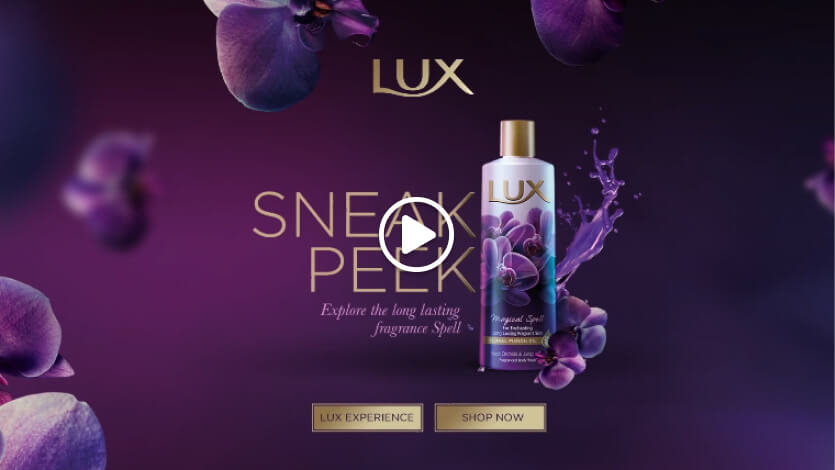 DESIGN / WEBSITE
Photo manipulation to create the premium Lux experience.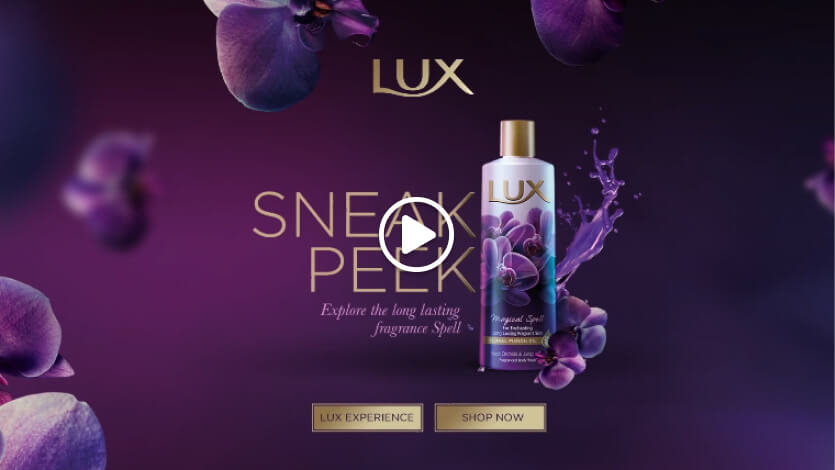 social media / film & video
Converting the audiences towards the Pop-up store.
social media / print packaging
Designed custom packaging to
attract the consumers.