Pond's using Customization as a Top Trend
Using Customization as a Top trend boosting the conversions by 3X (YOY)
Situation & Challenge
Ponds wanted to boost their E-commerce sales while being relevant to millennials.
E-commerce is exponentially growing in Pakistan. Ponds wanted to boost its E-commerce sales by understanding what the Ponds girls are looking for.
Strategy
Targeting major gifting occasion during the year while harping on millennials trends.
Millennials are always looking for discounts and rewards. An E-commerce deployment that was gifting centric and it was action oriented.
CREATIVE IDEA
We used customization as a lead creative idea to engage with our audiences.
The strategy was to develop app that would cater to all HR and Business related onboarding issues and would consolidate a large and diversified set of data into one central hub.
Branding and identity
Creating new identity to empower our consumer to choose.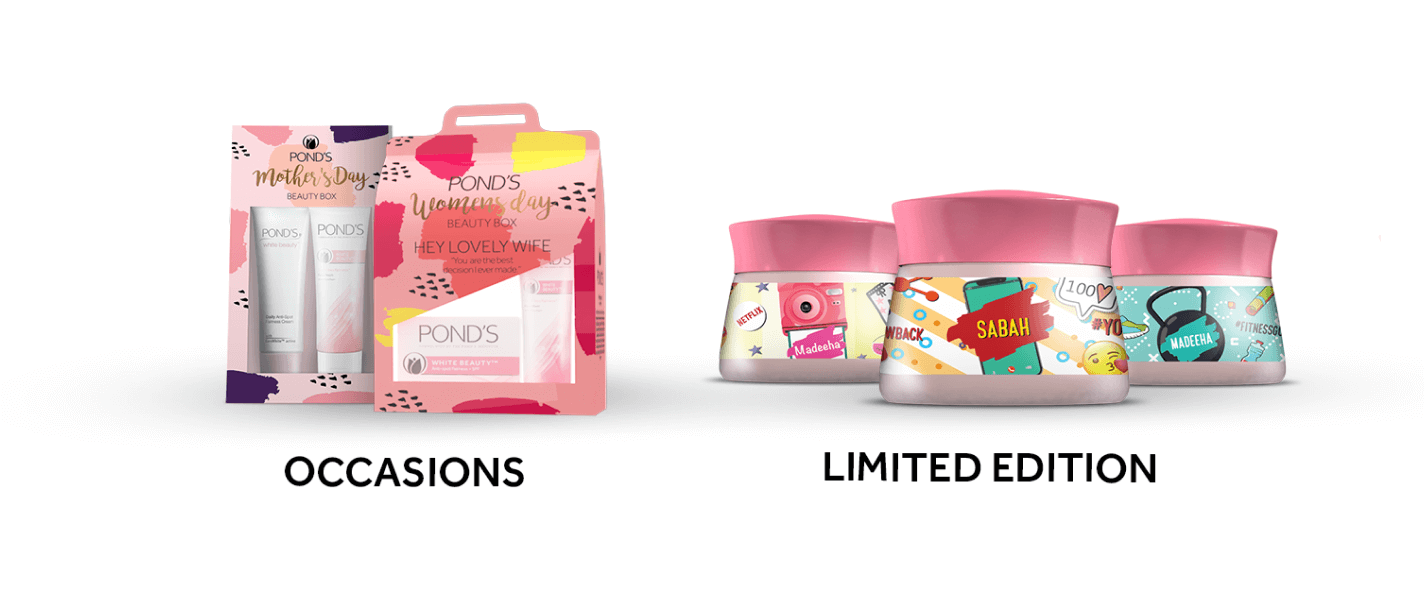 SOCIAL MEDIA / BRANDING AND IDENTITY
Pond's using Customization to boost it's e-commerce presence.